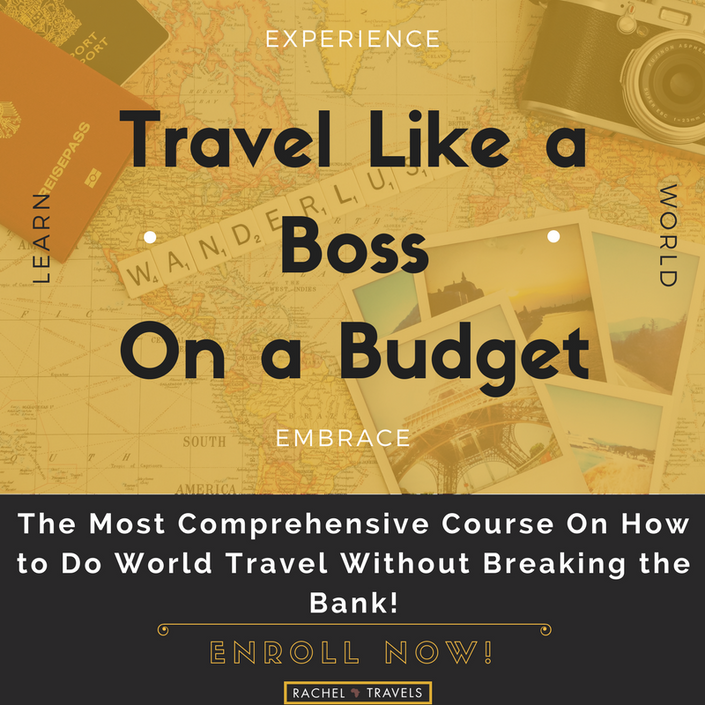 Travel Like a Boss on a Budget!
The Only Course That Teaches You How to Travel Like a Boss!
If traveling the to the world's most beautiful and exotic destinations on a BUDGET sounds amazing to you. . . KEEP READING!
Because let's face it... who doesn't want to book international flights for under $500 roundtrip?
So Let Me Ask You. . .
Are you passionate about traveling the world but think it's too expensive to go to some of the world's most beautiful and exotic destinations?
Do you spend HOURS trying to plan trips but end up overwhelmed, frustrated, and still think you're paying too much?
Or, do you have the funds to travel but have no idea where to start planning your trip, where to go, what to do, and where to stay?
Want to know how all the travel 'gurus' are traveling the world so often and on a budget?
TRAVEL LIKE A BOSS ON A BUDGET!
Finally Discover The Secret to Jet setting Around the Globe, Having an Authentic Experiences, and ON A BUDGET!
Book International Flights For Under $500 Roundtrip.
Plan Your International Trips in Under 1 Hr.
Do It All on A Budget.
All in One Course.
Like you, I am really passionate about traveling.
After leaving Corporate America, the plan was to travel the world indefinitely until I could 'figure things out'. Backpacking solo through South East Asia was an incredible opportunity! I pushed passed physical, emotion, and psychological limits. Most importantly - I discovered the ability to travel to beautiful far away places inexpensively, but not cheapening the value of the experience!
Through my experience of traveling extensively, I have learned all the tricks, tips, and hacks when it comes to traveling like a boss on a budget.
Initially, I was skeptical that spending less money to travel meant cheapening my experience. No way would one travel across the globe to stay in yucky hotels, not experience the local culture, or have fine dining experiences.
There was a level of fear that there would be no options for comfort and luxury.
I was wrong!
Traveling like a boss on a budget just takes careful planning and know-how.
What I found along the way, is there there is an abundance of resources and tools out there, which will allow you to have amazing, authentic, and inexpensive experiences to beautiful destinations about the world - all while not spending your life savings!
Get rid of the idea that you have to save on thousands of dollars or wait a 'lifetime' to go to your dream destination.
No limitations exist that will keep you from seeing and enjoying the world!

In a little over two years, I have traveled to 20+ countries - authentically- and on a budget! I'm still enjoying beautiful villas on the beach, having fine dining experiences, and enjoying the local culture.
You can too!
Want the proof that you can travel like a boss on a Budget?
Check out this

video

on a quick case study where we compared a popular weekend in Miami (Labor Day weekend) to a week in everyone's dream destination of Bali!
A Week in Bali Is Cheaper Than a Weekend in Miami
One of the modules in the course is 'Travel Hacking 101'. Check out the screenshot below of how much I paid for a flight from LA to Bangkok, Thailand for only $15.30!
No Bullsh**.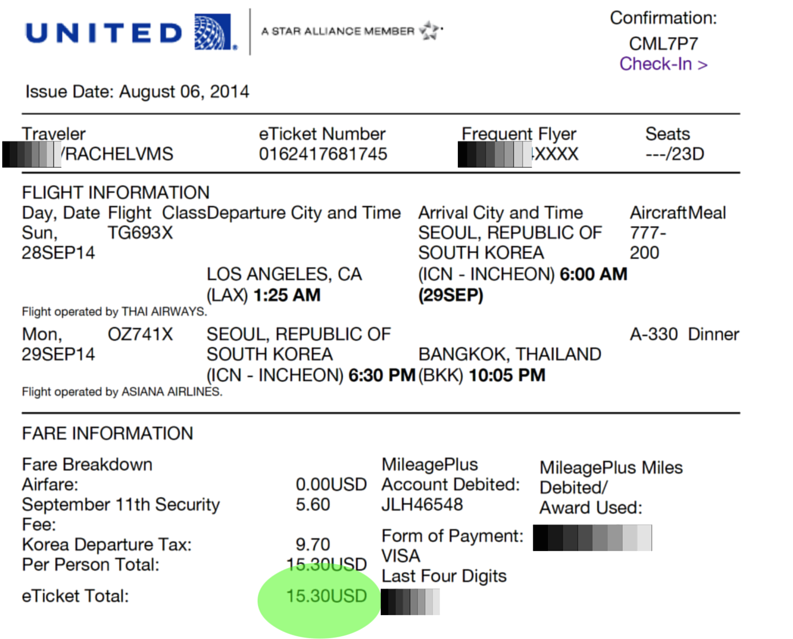 Course Curriculum
Intro to the Course & Orientation
Available in days
days after you enroll
MODULE 1: How to Choose the Best Destinations
Available in days
days after you enroll
MODULE 2: Book It For a Buck! (Travel Budgeting)
Available in days
days after you enroll
TRAVEL THE WORLD, OVER AND OVER AGAIN!
Travel Like a Boss on a Budget eCourse is a 10 Module Course that Teaches You Every Aspect to Traveling the World, Authentically, Feeling, and On A Budget!
Here's Some of What You'll Get in the Course:
How to 'Travel Hack' Your Way Around the World! (Hence International Flights for Under $100!)

Additional Ways to Secure FREE International Flights (at the Checkout Counter)!

Booking Beautiful, Amazing, and Luxurious Accommodations That Won't Break the Bank!

Airline Milage Guides, Tricks, and Hacks!

How to Easily Generate $3,000+ Towards Your Trips!

How to Safely Navigate and Negotiate Through Any Place in The World

The Easiest, Simplest Way to Create a Travel Itinerary with Your Booked Flights!

Ready-to-use Templates for Budget and Trip Planning
HUGE Resource Library with Guides, Templates, and Links with Everything You Need to Know About the Best Traveling Around the World!
Free Travel Guides That Are Updated Quarterly
Step-By-Step Videos on HOW to Book, Schedule, and Plan Everything Related to Travel!
Access to Workshops Including "How to Book a Trip for Under $1K Under 1 Hour!"
PLATINUM MEMBERS
Two 60 Minute PRIVATE Consulting Sessions to Answer and Help You Plan Your International Trips!

($240 value)

!
So If You Are a Passionate Traveler Who . . .
Is ready to start traveling the world NOW without spending all of your Savings to do so. . .
Tired of the overwhelm and frustration is takes to put together epic trips for you and your crew
Have a desire to learn all of the industry hacks that it takes to travel the world like a boss without cheapening your experience
Then

Travel Like a Boss on a Budget Course

is PERFECT you!
This Course Will Not Apply For Everyone, So:
If you're still willing to pay thousands of dollars for international airfare

You're not willing will to opening your mind up to other options and resources out there

You love being overwhelmed and frustrated when it comes coordinating your travel plans
. . . This Course is probably not a good fit for you - at all.

In order to Travel Like a Boss on a Budget , you need to be a committed Traveler who wants to experience the world authentically, like a Boss, and on a Budget.
The Travel Like a Boss on a Budget Course will supply you with all you need to know when it comes to traveling the world authentically, yet on a budget.
The course will provide you step-by-step, start to finish, on what it takes to find, book, and create epic international, world class trips abroad.
Too many other Influencers and Bloggers have you out here thinking that traveling the world, to beautiful exotic destinations, is only for a select few - and that you must wait a lifetime to do the same.
Travel Like a Boss on a Budget Course

will show you that, you too, can see and experience beautiful places around the world and not break the bank doing it!
The Course will save you time, frustration, and energy when it comes to planning your epic trips abroad!
So this is it!
This is not some information you can Google and piece-meal your way through. These are my tried and true methods that I (and most people in the 'travel industry') utilize to plan, coordinate, and book amazing trips abroad!
This is incredibly rare information, for those who are passionate about traveling the world.
If you're able to book a flight to your dream destination for under $500 round-trip, then this course has already paid for itself 10x!
As soon as get into the Travel Like a Boss on a Budget Course, you will have Instant Access to the BEST travel Course on the market!
Literally, in just a few hours from access the course, you can have booked the trip abroad of your dreams!
These are all the same technicals, tips, tricks, and hacks I use to fly internationally almost monthly!
And if you're a Passionate Traveler , you will be able to go on your trip abroad in no time!
At this point you are aware that this Course is one of the few (and of course the best) on the market!
You aren't going to find this type of knowledge, with this kind of spark, thoughtfulness, and transparent knowledge about traveling the world abroad anywhere else but with

Travel Like a Boss on a Budget

.
So now, if you're ready to start

Travel Like a Boss on a Budget

, book your dream trips, multiple times over - then let's make it official!
If you're still on the fence, trust me - I understand. But it's important that you consider one important thing. . .
You could be missing out on some of the most unforgettable, most memorable experiences of your life because you chose not to get into the Travel Like a Boss on a Budget

Course

.
Do you really want that to be you?
If you're a passionate traveler and serious about traveling the world without cheapening your experiences, then get into the Course!

Your Instructor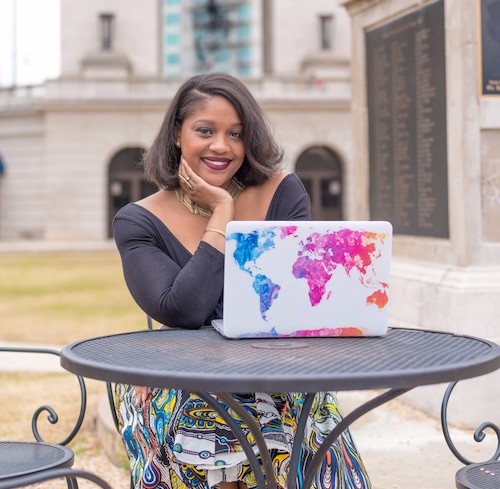 Hello there! I am Rachel.
My love for travel started before ever stepping on a plane. As a child, I read hundreds of books which allowed me to explore the world, in different times, spaces, and places over and over again. In high school, I was granted an opportunity to travel to China for over a month. In college, I studied abroad to several countries. And in graduate school, I moved to Nairobi, Kenya for 6 months!
After leaving 'retiring' from Corporate America at the age of 27, my heart for travel and exploration has taken me to 40+ countries.
I want this

Course

(and any other course or service I offer) to be available to as many people as possible. I truly believe this
Course will help you travel around the world, have authentic experiences, and do it on a budget.
Journey on,

Frequently Asked Questions
When does the course start and finish?
It's all about you boo! The course starts now and never ends! It is a completely self-paced online course - you decide when you start and when you finish.
How long do I have access to the course?
A LIFETIME! After enrolling, you have unlimited access to this course for as long as you like - across any and all devices you own. We will be updating the modules and Resource Library quarterly!
What if I am unhappy with the course?
We would never want you to be unhappy! If you are unsatisfied with the Course, contact us in the first 7 days. In order to receive a refund, you must show us that you put the effort in and implemented everything in the Course to Travel Like a Boss!